Prepaid - $40 Connection Balance
No Deposit & No Credit Check
Texas Two-Step Carbon/Renewable Grid Mix™
Texas Two-Step Carbon/Renewable Grid Mix™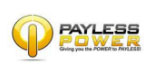 Electricity with no deposit and no credit check! Everyone is approved!
Power To Choose Electric rates are for comparison purposes only and are subject to change without notice and are only final when a service agreement has been completed with your chosen electricity provider. Not all of the cities in our service areas have electric choice and our pricing is based on each area rates. 
The average price per kWh is displayed for each of our retail electric providers and is based on 1,000 kWh or 2,000 kWh per month usage. It is inclusive of fixed and variable local charges. The price disclosed for each retail electric provider is an example based on average usage patterns. Your actual average price for electric service will vary according to your actual electricity usage.
All Texas Electric Service, "Power to Choose" rates are gathered from the "Electricity Facts Label" of each retail electric provider. Please note that electricity service offers can be fixed or variable and that a variable rate may change throughout your contract. A fixed-rate, however, is guaranteed for the term of a contract. This site is in no way associated with PowerToChoose.org which is operated by the PUC of The State Of Texas and has a limited and different choice of  companies, rates and plans.